Family Paris campaign for the German market
In 2014, Paris Ile-de-France CRT communicated among German families the publication of the Family Paris guide, in partnership with Disneyland Paris.
Description
With the aim of strengthening general awareness of Paris and the surrounding region, and to win prime-visitors from among the 3rd largest market, the CRT wanted to make the general public more aware, particularly the Family market, at a time when German tourists are planning their next holiday.
Across all of Germany, and particularly the western regions, the promotion campaign includes :
The Family Paris guide, in partnership with Disneyland Paris, inserted into 30,000 subscription copies of the magazine Nido. Released in June, distribution focussed on the following western states: Hesse, Rhineland-Palatinate, Sarre, Baden-Wurtemberg and Bavaria.
The Nido magazine mainly targets urban families.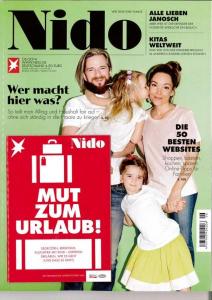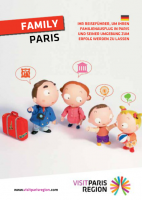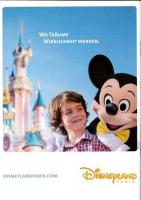 The Roadshow from April to October 2014, on the theme of "More time as a family", equal to 14 dates scheduled and present for 31 days, in 9 cities (Berlin, Hamburg, Witten, Gevelsberg, Lennestadt, Brunswick, Bremen, Nuremberg, Essen). This itinerant promotion, placed in town-centres, is aimed at children and their parents.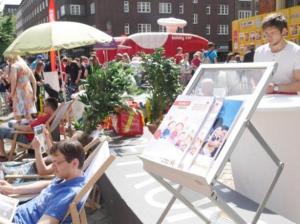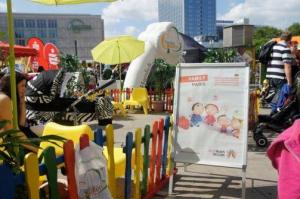 In play areas in the Paris lounge, the CRT distributed more than 10,000 Family Paris guides with strong visibility on two A1 panels of the cover page.
This featured an animated "Super Memo Wand" memory game where kids can discover the destination through a visual from the film Ratatouille for the promotion of the new Ratatouille attraction at Disneyland Paris.
The event reached record numbers in Alexanderplatz, Berlin, from 31 May to 1 June, with more than 100,000 visitors welcomed in the play areas for two days.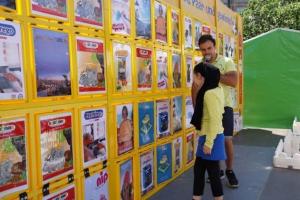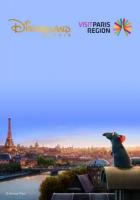 Copyrights : ©CRT Paris Ile-de-France/ Atout France