Destinations Nature 2015
Type :

Fair

Market: France
Target: General Public
City: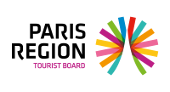 Registration
Destinations Nature – the trade show for a new generation of trekkers – showcases alternative forms of tourism and leisure from key trends to emerging ideas, from natural to quirky and from sport to well-being.
It highlights the tourist experiences on offer in Paris Region to a local audience who are interested in treks and city walks.
CONTEXT
The availability all forms of trekking activities (foot, bike, horseback, etc.) is an issue for many people from the Paris region. Such activities help to improve their living environment.
They are an additional way to enhance a destination and can be a factor in tourists prolonging their stay.
New in 2015:
Destinations Nature and Mondial du Tourisme have merged.
The two trade shows will take place on the same dates in the same place.
You will find more information in the press release.
PARTICIPATION
For the latest show, the Paris Region Tourist Board has reserved a dedicated pavilion for Paris Region.
So that Paris Region can present a complete offer, we would like to invite you to join our pavilion and include you in our network of Paris region stakeholders.
It will be your opportunity to present your offer and services for 2015.
In 2014, the show welcomed 63,000 visitors over 3 days.
Cost of participation: €2,700 + VAT (Paris Region Tourist Board partner price)
This price includes:
use of a customisable reception desk
a screen and DVD player for your marketing film
use of a store for your brochures
a marketing and communications kit (create, print and hang your organisation's poster at your reception desk)
The technical specifications will be sent to you at a later date.