CITY FAIR - London
Type :

Workshop

Market: Multimarket - Great Britain
Target: Paris Region professionals - Tour Operators
City: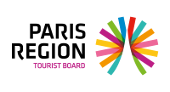 As part of its partnership arrangement with the European Tour Operators Association (ETOA), the Paris Region Tourist Board would like to invite you to attend the City Fair in London.
Like last year, there will be a dedicated pavilion in our destination's colours.
It will be the ideal opportunity to meet buyers from ETOA-member tour operators. In 2014, 182 buyers from 23 markets attended the City Fair.
15% of these buyers sold European holidays all over the world. The average number of appointments was 25, with a maximum of 32 possible appointments.
Paris Region will be the only destination with a personalised pavilion. Its visual identity will be clearly defined, enabling its product offering to be bought directly by tour operators.
Form: Traditional workshop. 12-minute pre-scheduled appointments.
Target: Buyers from ETOA-member tour operators/groups