Free shuttles and transfers to BIJORHCA
City: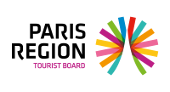 BIJORHCA benefits from the PARIS REGION WELCOME PACK TRADE SHOWS & CONGRESSES
The Welcome Pack is a full-service, multi-channel offer of welcome facilities, complementary shuttle transfers and other services provided to visitors, exhibitors and congress delegates, starting from their arrival to Paris and its region and throughout their presence at the events they are attending.
BIJORHCA PARIS is the only international trade show for Jewelry, Watches, Technical Industries and Supplies in France.
Twice a year (in January and September), the show welcomes nearly 14,000 buyers to Paris, the fashion capital of the world. They come to preview the latest collections and discover emerging talent, spot new trends and above all do business with almost 450 exhibitors and brands offering a complete panorama of today's fast-changing market.